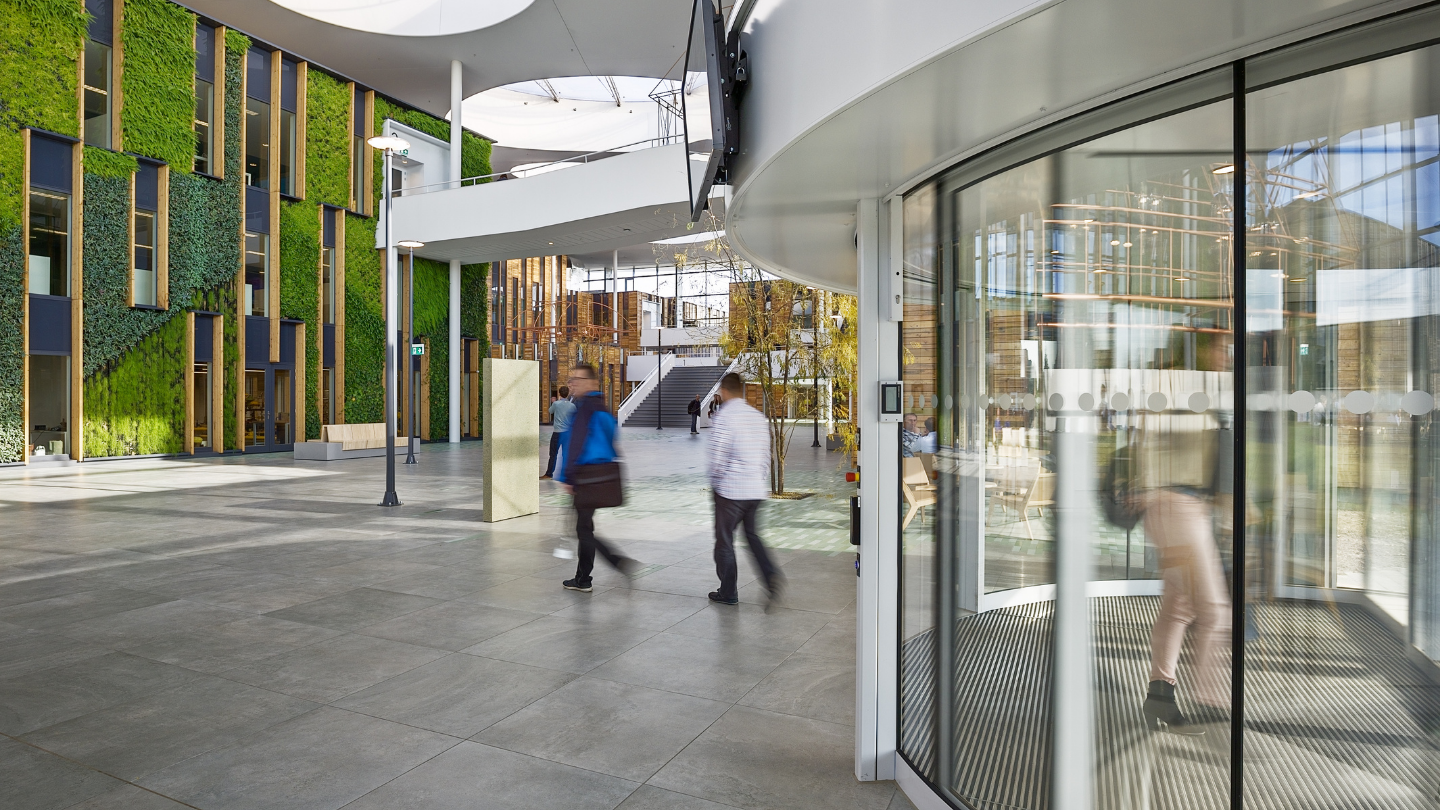 Revolving doors have been a popular choice for commercial and public buildings for decades. They are known for their durability, ease of use, and ability to control the flow of foot traffic. However, over time revolving doors can become slow and inefficient and may not meet the requirements of today's safety standards. This is where retrofitting comes in.
What is a retrofit?
A retrofit is a process of updating or upgrading existing building systems, equipment, or facilities to improve their performance, energy efficiency, or safety. This can include replacing old HVAC systems, updating lighting fixtures and even upgrading windows and doors. So, let's talk about retrofitting the one door we know the most about – the revolving door.
Retrofit solutions for revolving doors
Retrofitting a revolving door can include anything from upgrading the functionality from a manual to an automatic, replacing mechanical components, adding new sensors and controls, or upgrading the door brush strips for better insulation. These upgrades can significantly improve the performance and efficiency of the door, ensuring reliable operation and reducing energy consumption. Additionally, safety features such as sensors, emergency exit controls and automatic locking mechanisms can be retrofitted to ensure it complies with the latest British safety standards.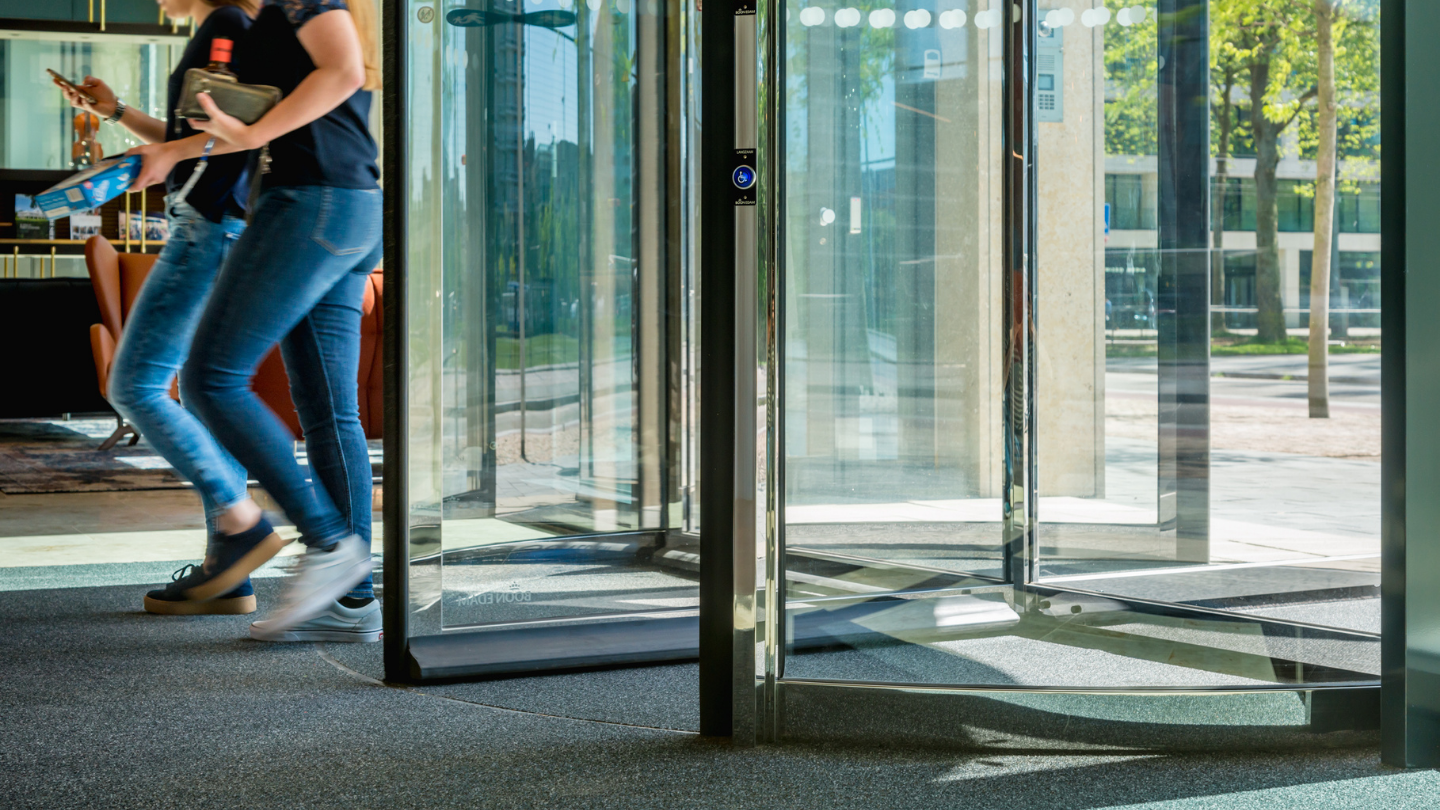 Another benefit of a retrofit is that it can improve the overall appearance of the revolving door. Over time, entrances become tired and worn and, as a result, start to look unappealing. With a retrofit, you can update the finish, glass, matting etc., to make it a more attractive feature for employees and visitors.
In addition to the benefits above, a retrofit can also increase the longevity of a revolving door and help to reduce overall maintenance costs. By upgrading the door's mechanical components, you essentially futureproof your entrance, extending its lifespan and minimising the risk of unexpected breakdowns or obsolete parts.
Why replace when you can retrofit?
Retrofitting can be a cost-effective solution to improve the performance of an existing door, but in some cases, replacing the door may be the better option, especially if the door is in poor condition. If you're considering upgrading your building's revolving doors, it's important to work with a reputable partner like Boon Edam, who has experience with this type of retrofit.
Contact your local entry expert
We know that no two businesses are the same. That's why we offer custom aftercare solutions that meet your exact needs. With decades of industry experience and knowledge, our experts can offer advanced solutions to everyday issues. For more information about our retrofit and upgrade services, please get in touch.