Many people in the business industry have long been aware of the importance of overall building security, and of employing teams and technology to manage traffic flow and guard entrances and exits. However, the education sector now requires the same level of care and attention.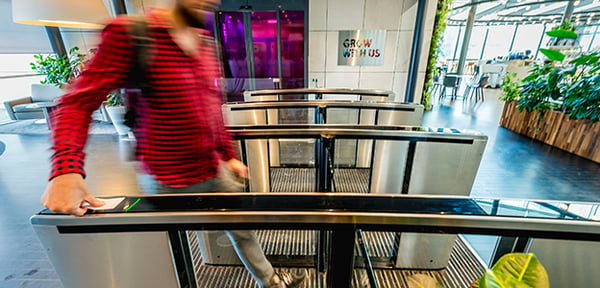 Providing Adequate Protection
For a long time, schools, universities and colleges were perceived to be safe havens - places where students could go to develop their skills and gain life-affirming knowledge. While this is still the case, there is, unfortunately, no escaping the alarming reality that buildings of all kinds can now become targets for attacks.
In recent years we have seen an increase in attacks on school campuses across the globe, which has lead to a sudden surge in these facilities looking for new solutions - so that the people who work and study there are protected. As a result, there are now secure entrances at all kinds of campus buildings and facilities, from residential halls and sports stadiums to focal reception buildings. All of these touchpoints with the outside world allow for a variety of security measures to be implemented in a way that supports and protects - the key is determining which combination of strategies will provide the most success.
The Power of the People
As the first point of contact, many educational facilities have taken to employing students to man primary entrances, working behind reception desks or as supervisors of these important thoroughfares. The options for using teams of students in this way is flexible; it may be that you want them in position around the clock, or simply during peak times when traffic through the area is highest. These student staff can fulfill many roles, from maintaining logbooks and registering visitors to keeping watch for suspicious activity, and checking credentials to prevent unauthorized access.
However, some considerations need to be made to ensure that entryways are not left open to potential breaches. Understandably, human security presents a number of challenges. Maintaining a consistent presence is vital when it comes protecting an area, and human staff can sometimes be unwell, be late, or want to take annual leave - all of which can leave an area vulnerable if the adequate coverage is not provided.
Not only this, but the human attention span is something that can be very difficult to maintain. For staff with high responsibilities in an area with large amounts of traffic, particularly over long periods, it can be hard to maintain focus and clarity without getting overwhelmed. Equally, in particularly quiet areas, it can be difficult not to become distracted by technology or other people. For these student staff to succeed, they need to be supported by technology or installations.
Support through Technology
In order to mitigate these potential shortfalls, educational facilities can take action by deploying a combination of human staff and security solutions that work in tandem. Security turnstiles are becoming increasingly popular in school and higher education campuses due to their flexibility, and multi-use features. Security turnstiles boast a host of advanced technology which detect potential threats such as tailgating attempts and unauthorized access, as well as crowd control protection. Not only this, but they can act as a visible deterrent for those scouting for vulnerabilities. They are available in waist-high models, which work well in receptions and stadiums, as well as full-height options, suitable for exterior passageways and residence halls. This technology can offer insights into who has entered or exited an area, as well as helping to identify areas that are being targeted by tailgaters through the use of alarms.
Security turnstiles such as waist high, full height and optical turnstiles with barriers become crucial parts of a comprehensive access control strategy in a facility. Both solutions play a part in mitigating the risks that can arise due to human error, and allowing any human staff to find strength in other areas of their role - such as offering support and advice to visitors. All while safe in the knowledge that security levels are being maintained, without compromising on the flow of traffic.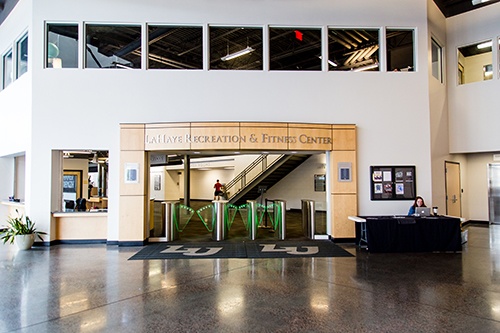 A Multi-Faceted Strategy
Leveraging a combination of secure access systems and engaged teams of staff within an educational facility offers a high level of protection for all working and studying within its perimeter. This balance of security-savvy staff paired with the advantages of modern technology offers the best of both worlds and ensures that there is still a human element to what is often the first point of contact a person may have with a facility.
While it can be almost impossible to preempt all potential intrusions or breaches on an educational site, or indeed a facility of any kind, ensuring that there is a risk mitigation strategy in place, which utilizes all available security measures, is the best way to protect the people and equipment in these areas.
To learn about our specialist experience in the education sector, you can download our compilation case study here. Act today and discover how we can help you to ensure that your students are protected by contacting a member of our experienced team of entry experts today.